Payment Methods
*Please call before payment : 2827 9598 / Whatsapp: 67170186
, 
Contact us to ensure sufficient stock, Thank You! *
Store Payment

Cash  ( The payment services will not be affected )
Online Payment
1. Government Purchase Card (P-CARD)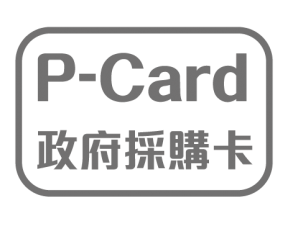 The company has applied for the government procurement card program coordinated by the Government Logistics Agency (P Card) to facilitate government departments or agencies to purchase from the company in a convenient and safe way.
All major institutions and government departments are welcome to use Purchasing Card (P-CARD) to pay. If you need assistance, please contact our company.
Notice:
* The customer must clearly explain the payment by purchasing card before confirming the order. Changes to the payment method will not be accepted after the order is confirmed
* Payment by purchasing card will require an additional working day to process payment procedures
* The delivery date of the goods is calculated from the time when the customer properly submits the relevant purchase card documents