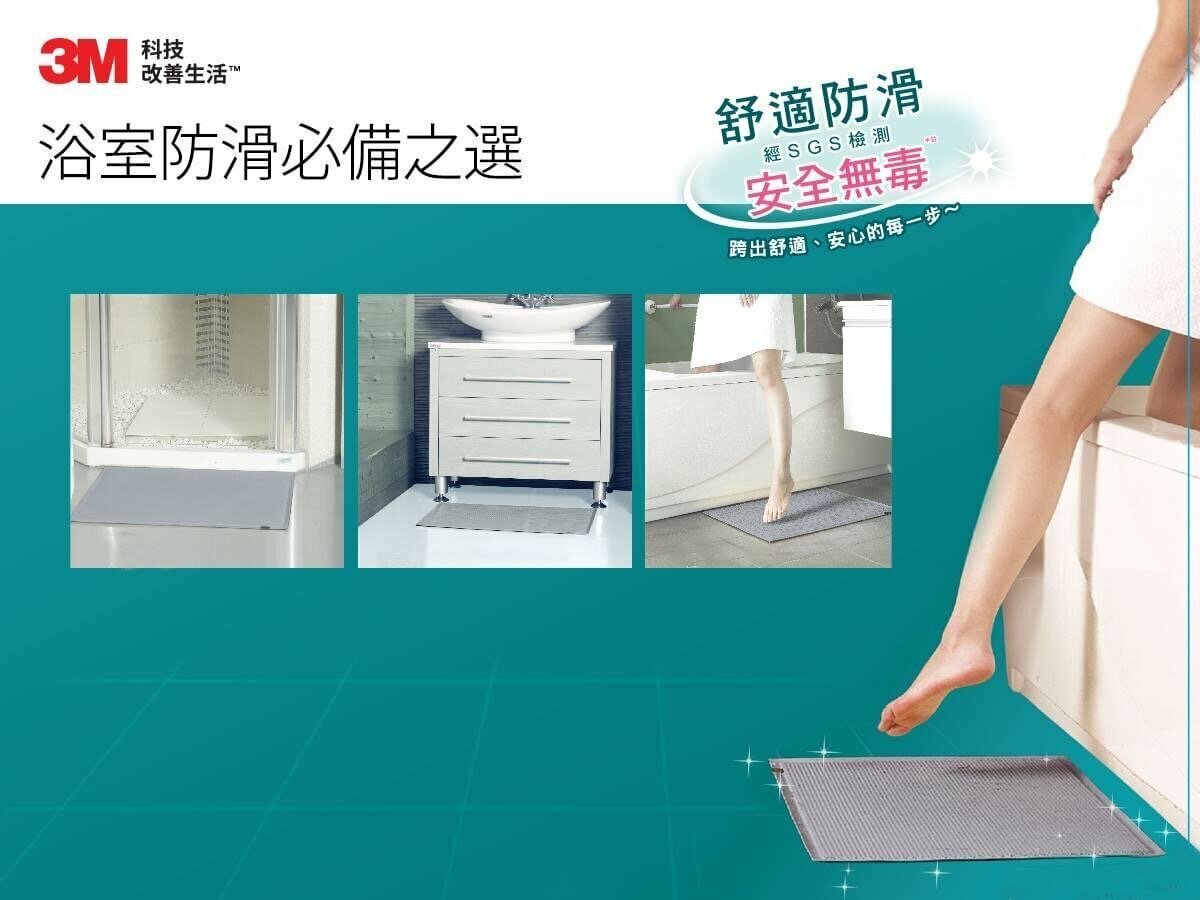 Slippery bathrooms and terrace floors are one of the home safety traps. If you have children or the elderly, you should be more careful. The high-quality 3M Safety-Walk series safety non-slip bathroom floor mats have a "Z" wave pattern on the top surface, which provides the friction required for non-slip safety, and also has the effect of scraping and absorbing water to help you build a clean and safe home.
- Excellent anti-skid performance, strong drainage, reduce the growth of bacteria and mold, and take every step safely.
- Good anti-slip: The sharp top surface provides the friction required for safety and protects the safety of family members.
- Easy to clean: "Z"-shaped wavy drainage pattern open structure, easy to clean, simple and convenient to clean.
- Dry and mildew proof: Special drainage holes and drainage patterns at the bottom are designed to provide good drainage and keep the cushion surface dry.
- Comfortable foot feel: The material is elastic and soft.
- Rugged and durable: made of special materials, suitable for use in wet and slippery areas, not easy to mold or harden, and approved by the BS4790 floor mat flame retardant test.
- Next to the bathtub or the bathtub
- Any area prone to moisture and stagnant water
- Poolside corridors and changing rooms of swimming pools and saunas
- Kindergarten and Entryway walk to the bathroom
- The restroom, fresh room, freezer and other places prone to water accumulation in business premises
How to clean and matters needing attention:
- General cleaning: just rinse with clean water.
- Stubborn stains: 3M universal stain remover can be used, combined with 3M fine scouring pad or microfiber cloth, stains can be removed more easily and faster.
- Air dry after cleaning before use.