Dow Corning 791 Construction Silicone is specially designed for general assembly, weather resistance and waterproofing of curtain walls, building exterior walls and other structures.
DOW CORNING 791 silicone weathering sealant is a one-component, neutral curing, construction-grade sealant, which can be easily extruded at any temperature and can be used at room temperature with the help of moisture in the air. It reacts and cures to form weather-resistant, elastic silicone rubber.
● It is an ideal sealing material for stretching, connecting, peripheral sealing and other moving joints.
● Neutral curing: suitable for coated glass, galvanized steel sheet, masonry and other porous (concrete) and non-porous materials.
● The original seam width can be extended/compressed by 50%.
● Excellent weather resistance, sunlight, rain, ice, snow, ozone or extreme temperature will not cause adverse effects.
● It has good adhesion to most building materials and components without primer.
● Easy to use: use a general glue gun to squeeze out at any time.
● Excellent anti-sag performance, the phenomenon of wire drawing is not obvious during use.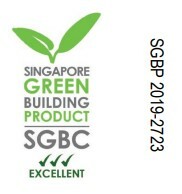 Approvals/Specifications

:ASTM C920 Type S, Grade NS, Class 50, Use NT, M, G, A
DOWSIL™ 791 silicone weather-resistant sealant is a high-performance weather-resistant and waterproof product specially designed for various glass assembly and sealing of curtain walls and building exterior walls.
This product is not allowed to be used as a structural adhesive. This product is not suitable for:
● In wet underground applications
● The surface temperature of the substrate exceeds 50°C
● Long-term immersion in water
● On the surface of building materials that may seep oil, plasticizer, solvent, or partially vulcanized rubber gasket or tape
● On frosty or wet surfaces
● Places completely inaccessible to atmospheric moisture during curing (the sealant needs to be cured by moisture)
● The application of paint on the surface of the sealant (generally paint cannot be attached to the surface of the product)
● Direct contact with food or other food-grade applications
● Natural stone, unless the stone has passed the ASTM C1248 pollution test assessment and is approved for use​
Stored below 27 degrees Celsius, the original unopened sealant can be stored for 12 months from the date of manufacture, and try to be used within the expiry date indicated on the bottle mouth.
Construction method: non-spray construction gun, environmental protection construction gun, construction gun, pneumatic construction gun