Inside you'll find two transparent shell halves, as well as four panels for organizing content. In the photo above, you should notice the groove along one half of the perimeter where the sealant is placed. While it doesn't completely seal the contents, it keeps dust, dirt, and moisture out of the case. This will ensure the possibility of long-term storage of medical supplies in contaminated sites such as workshops, workshops, garages, etc.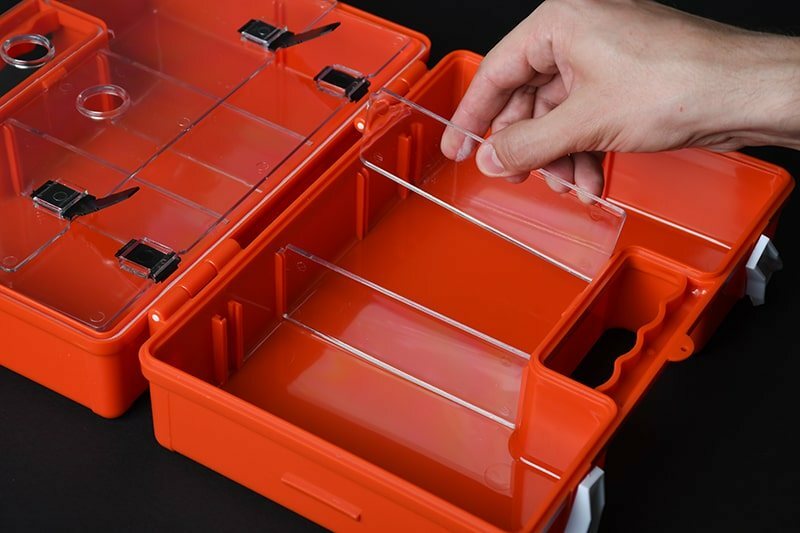 Using the transparent panel, you can divide the inside of the case into six sections. For this purpose, guide grooves are provided in the inner plane of the side walls of the housing. By installing panels in them, you can separate one type of content from another - for example, dressings and medications, or hemostatic aids from burns.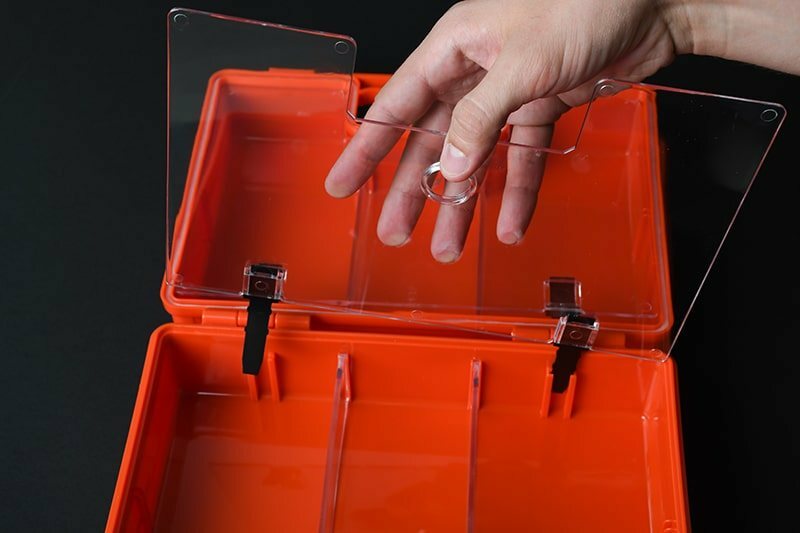 Since the case's lock allows you to open it without removing it from the wall, its two translucent covers will also come in handy. They fit in separate rails at the bottom of the case (see photo above), and when the first aid kit is fully open, they won't let the contents fall out of the container. The transparency of the lid allows you to see the contents of half and all six sections at the same time, which speeds up identification of necessary aids. This way you can identify the part you want and only open the half where it is. The other half and its contents are protected by a second cover and remain in place in the event of displacement, drop and vibration.

蓋子在關閉時鎖定,並將內容物牢固地固定在半盒內。蓋子中央的突起和靠近運輸把手的往復槽是造成這種情況的原因。要打開蓋子,您需要: 將手指插入中心的圓孔中,將其滑向底部,然後再將其提起。如果您只是試圖將蓋子拉向您,則突出部分將靠在凹槽上,並且不會讓蓋子升起。當箱子直接在牆上打開時,這種方法效果很好,而且兒童也很難接觸到裡面的東西。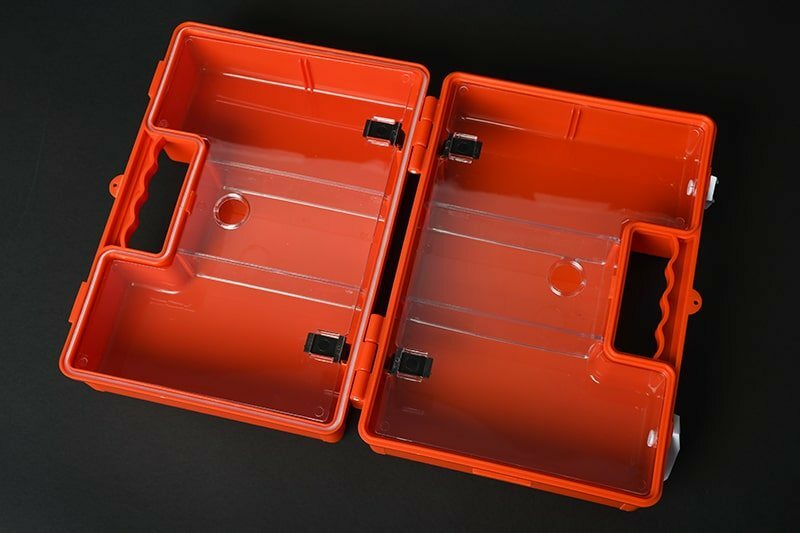 With all the baffles and covers installed, your case will be divided into six sections. The central part is sized to store small items: rolled up antiseptic plasters, napkins, pins, etc. The dimensions of the corner sections allow you to accommodate longer items such as bandages, scissors and other tools, thermometers, etc. If you need to fit larger items inside the box, you should remove the dividers and join the sections together.
Where is it used?
Finally, a few photos of the first aid kit compared to similar products are attached and show its installation in the reception room. In this case, you can make the first aid kit more visible and accessible, and facilitate the storage and transportation of medical supplies closer to the victim. You will need a first aid kit in the following locations:
At home: Keep your home first aid kit in a safe container to help your family.

At work: Mount the enclosure on the office wall in case your employees have home health issues.

In Production: Expedite the search and transportation of medical supplies in the workshop to prevent industrial damage.

In service locations: Pay attention to the safety of visitors to coffee shops, coffee shops, restaurants, hair salons, salons, fitness centers, gyms, shops, hotels, etc.

Mass gathering places: Place first aid kits near fire extinguishers in exhibition halls, concert halls, galleries, conference halls, cinemas, stadiums, etc.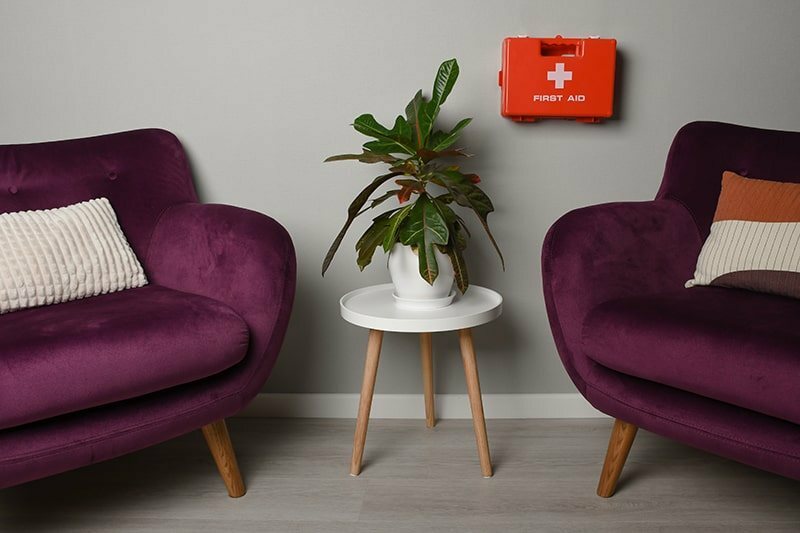 *Compliant with Labour Department guidelines*
According to different workplaces and different number of people with appropriate amount of required medicines:
Notifiable workplace with less than 10 people
Notifiable workplace for 10-49 people
Notifiable workplace for 50-100 people
Construction site per 50 people